We believe our youth is the key to the future.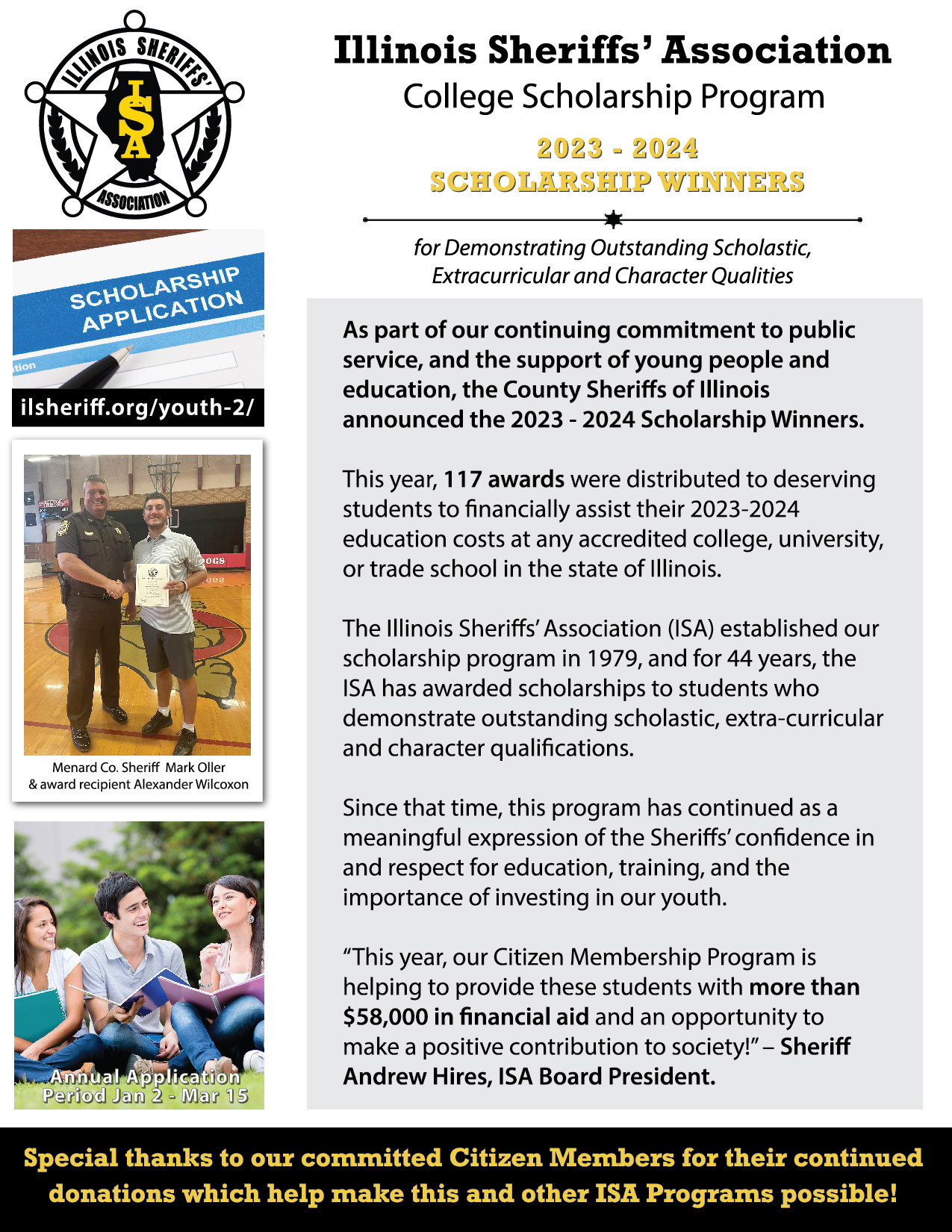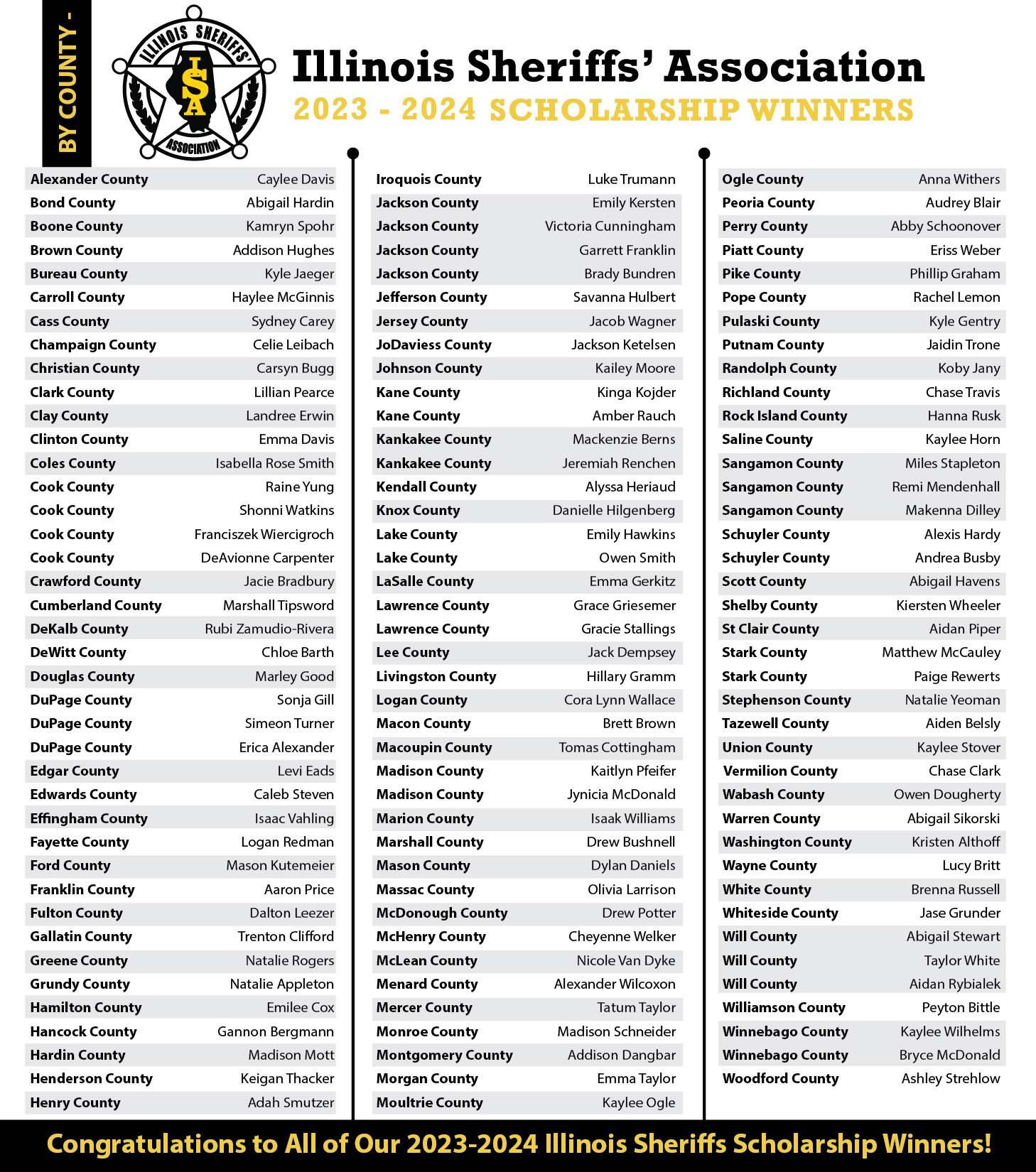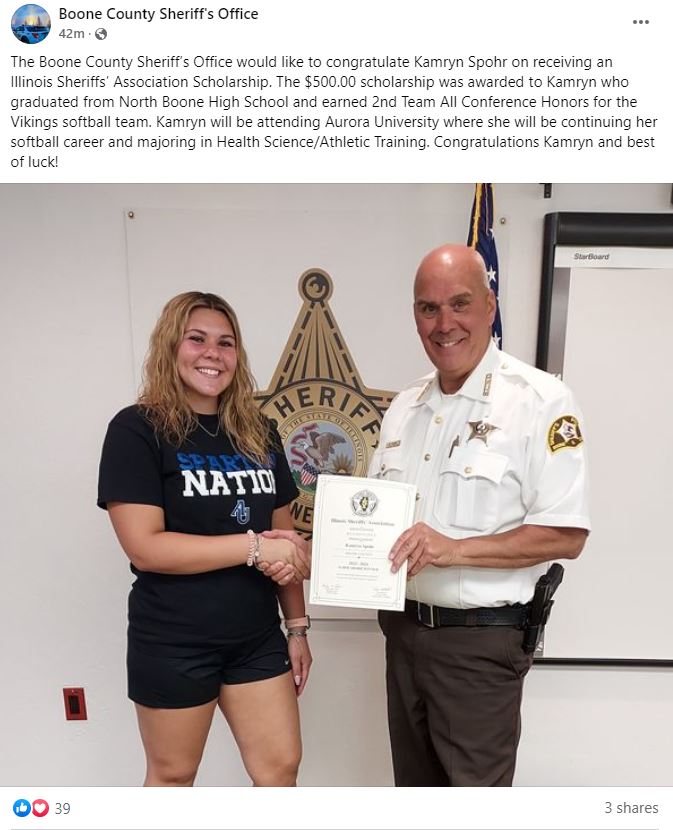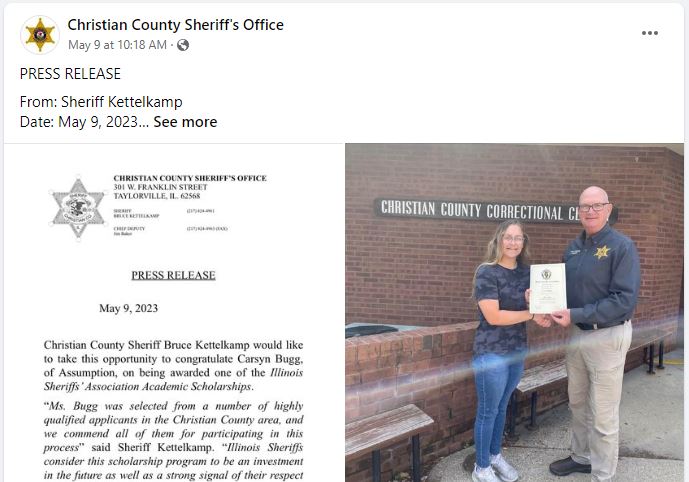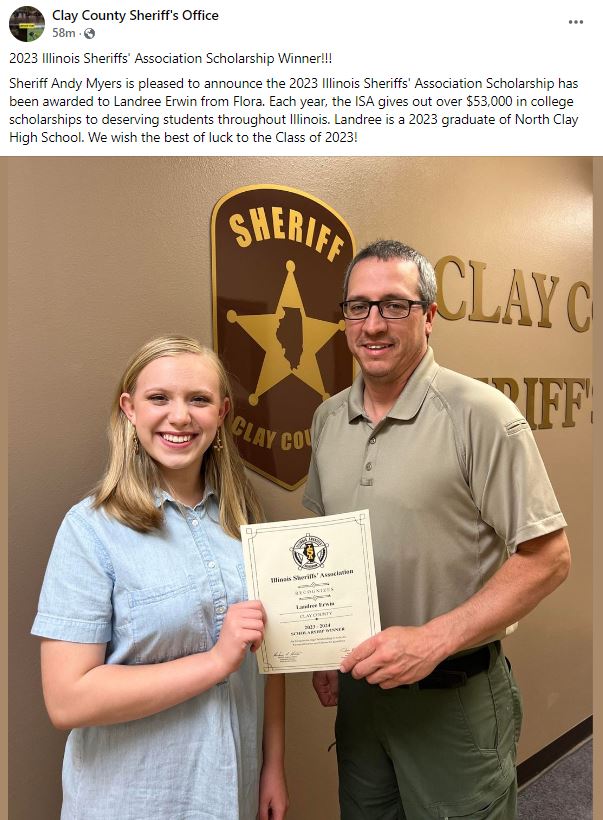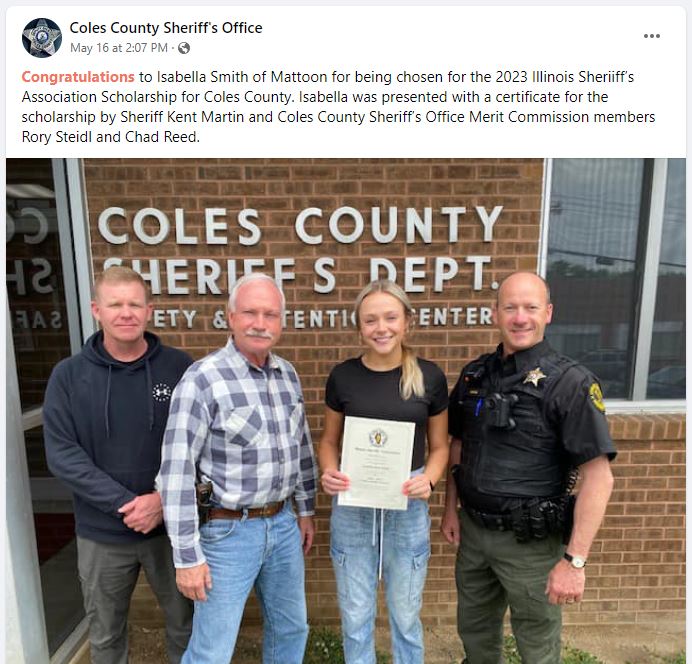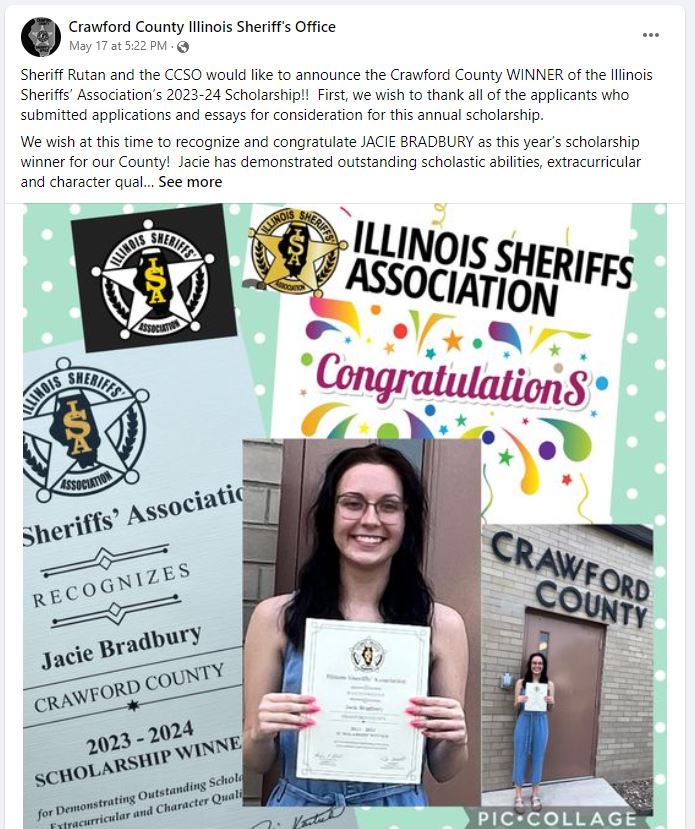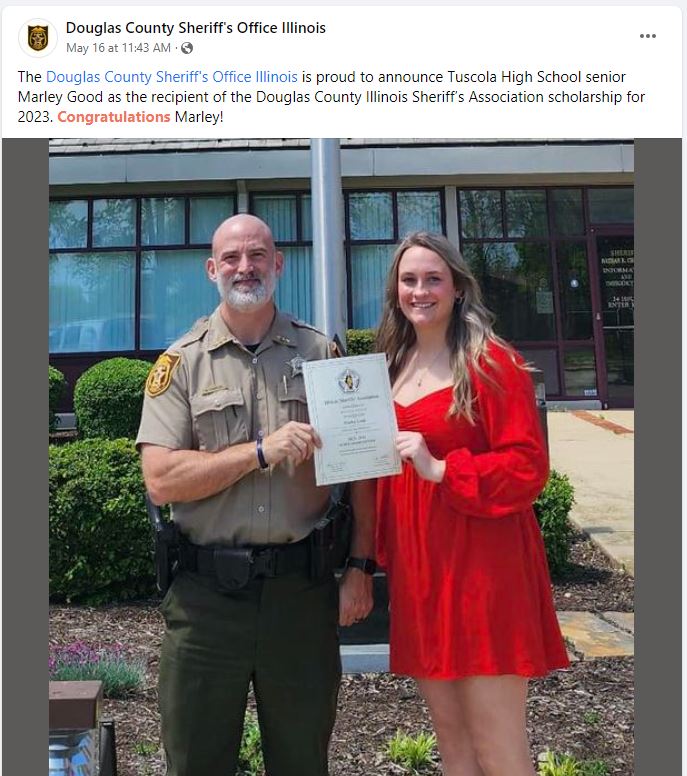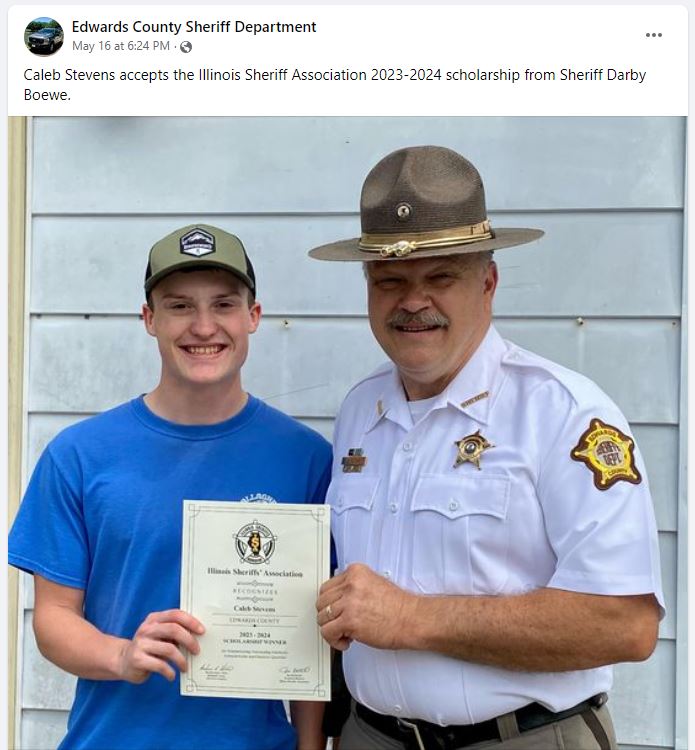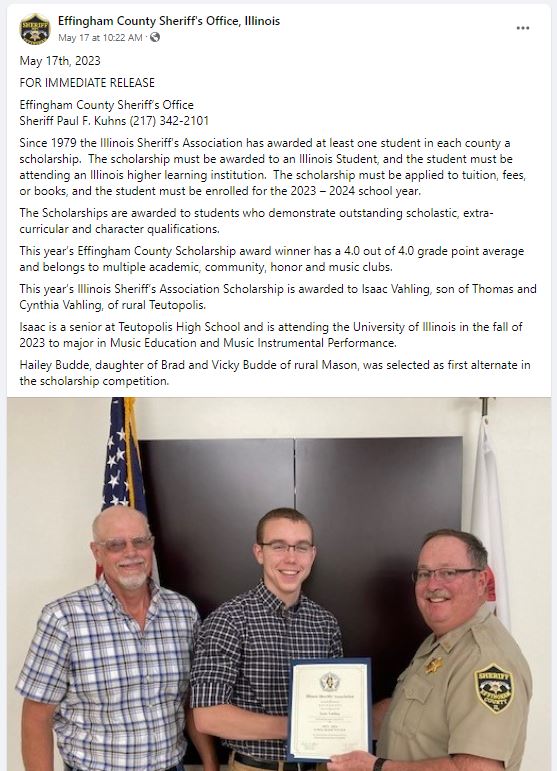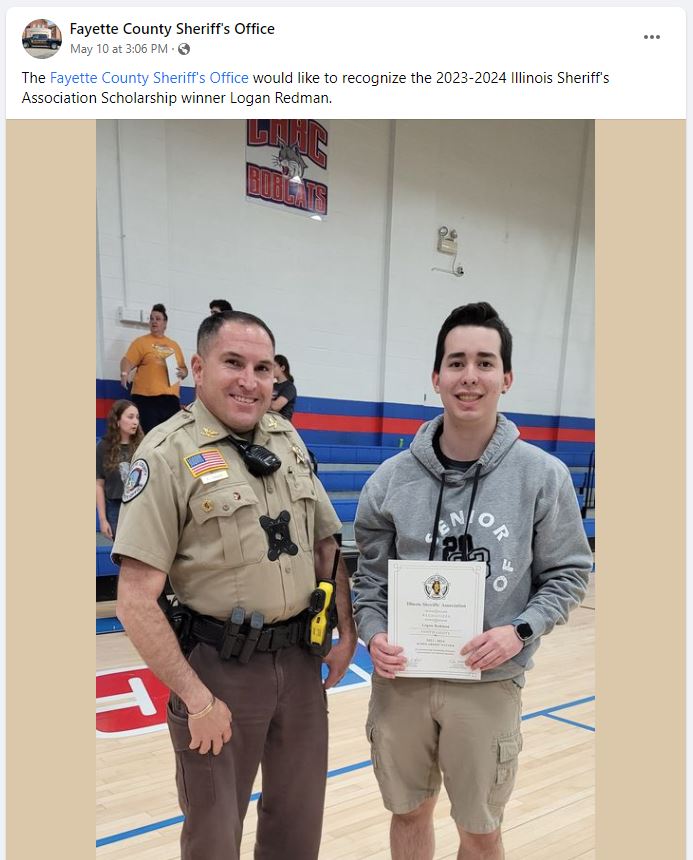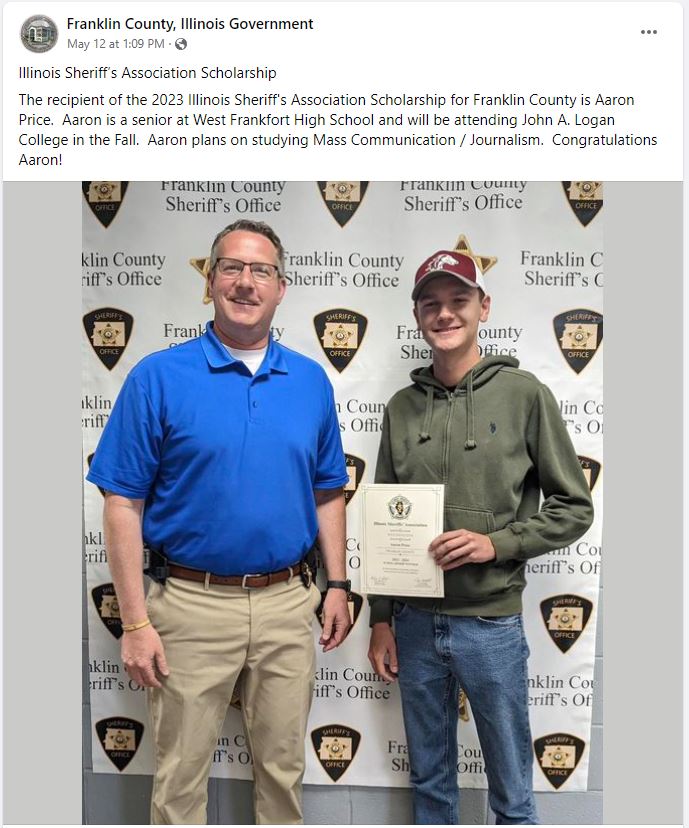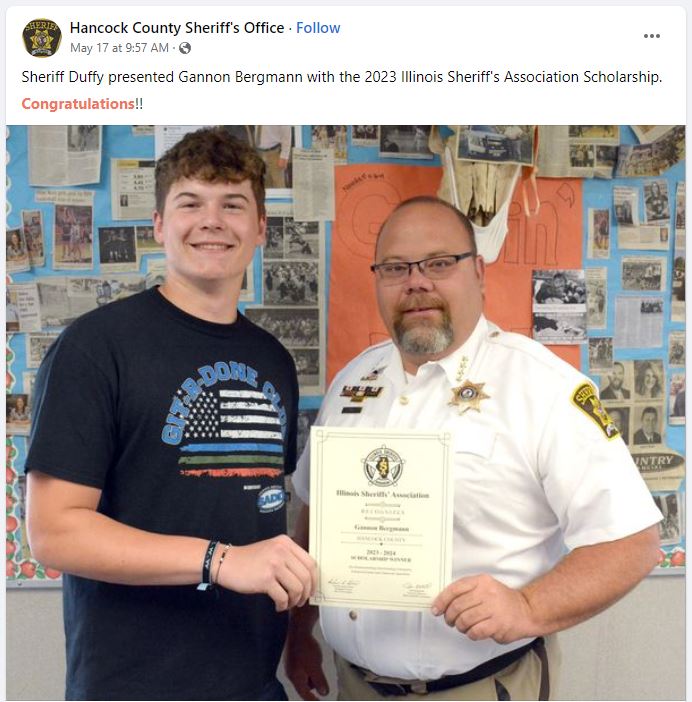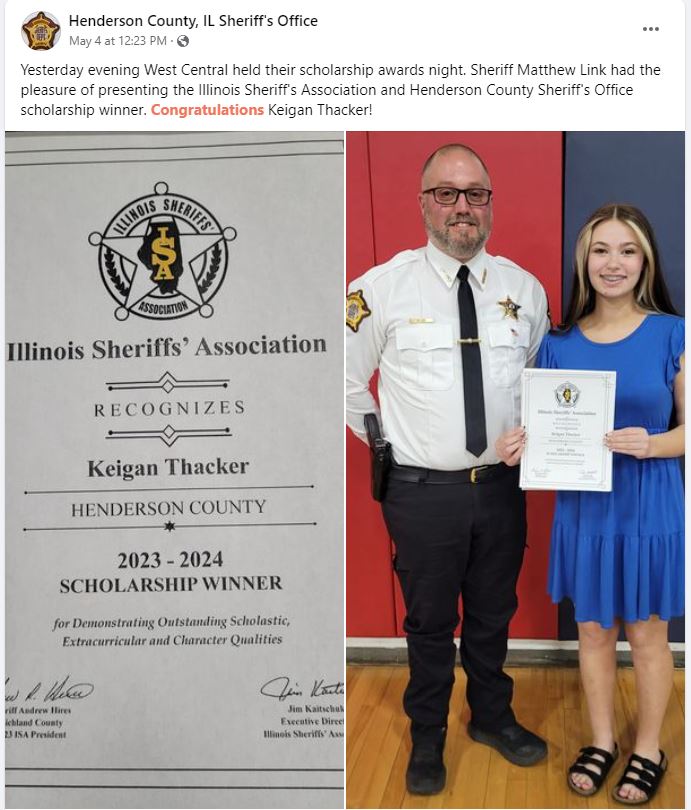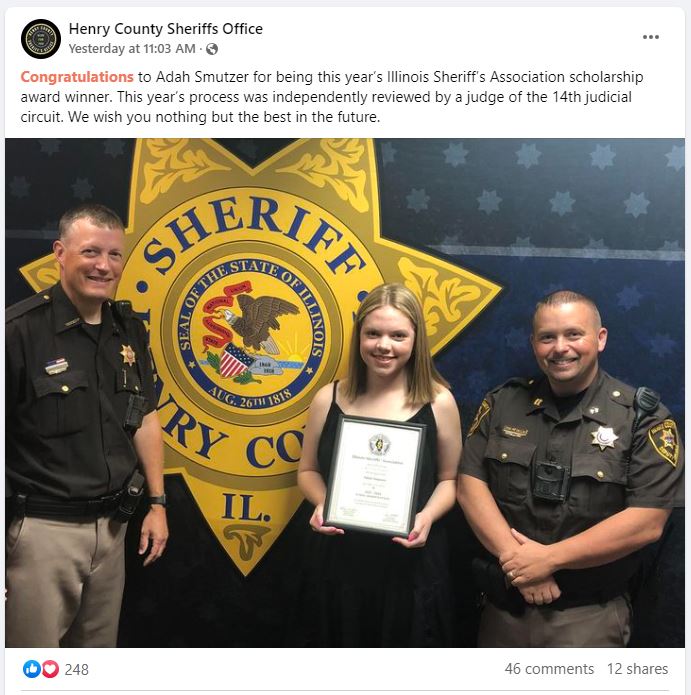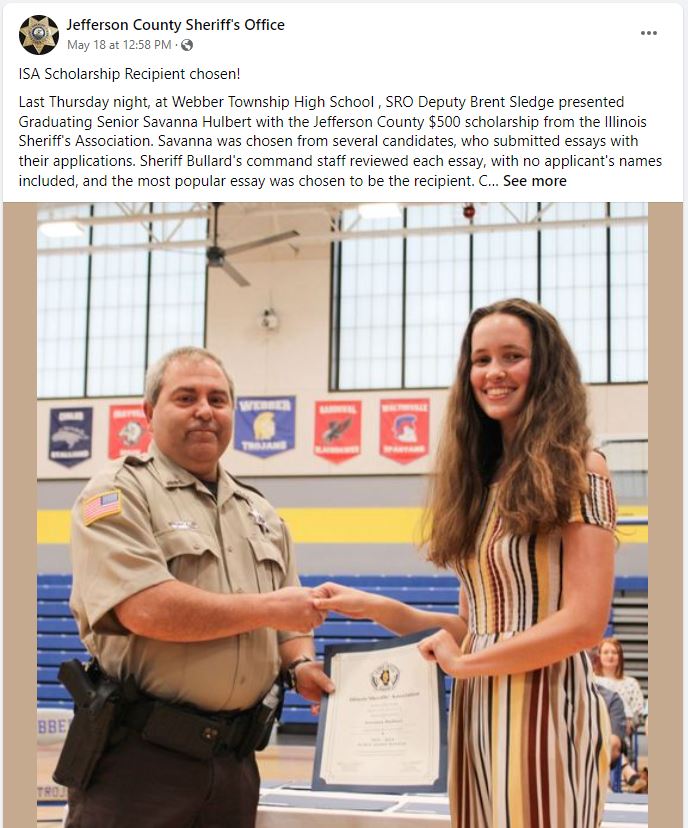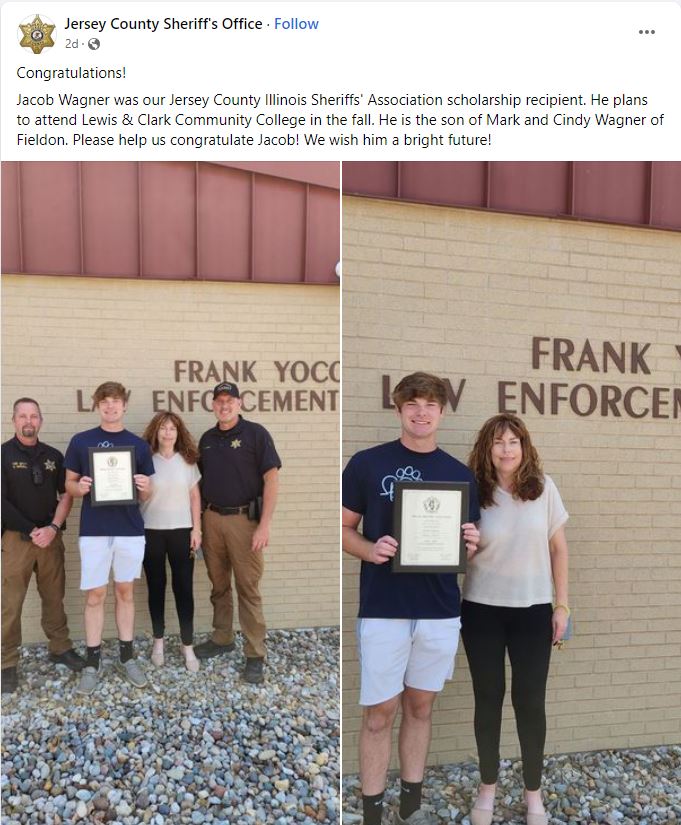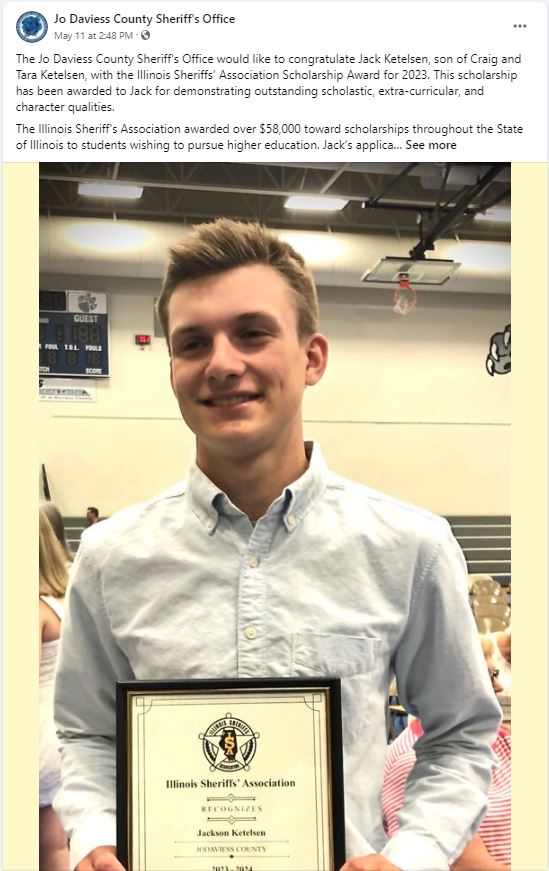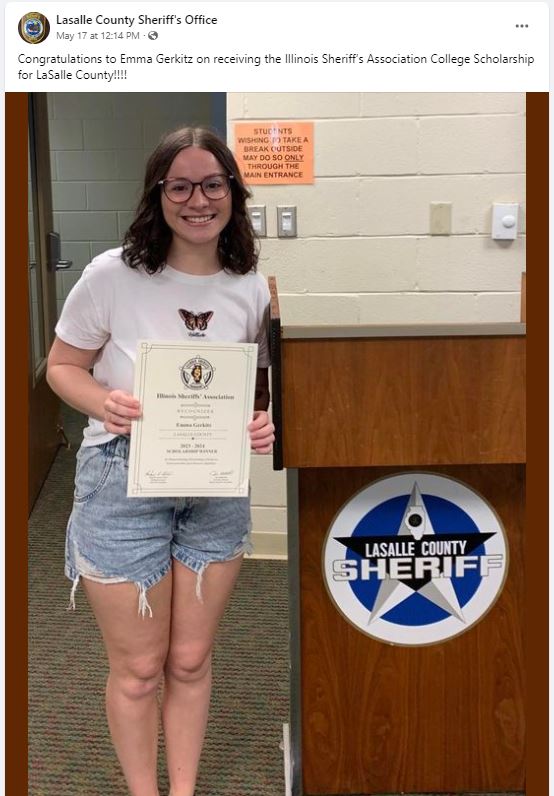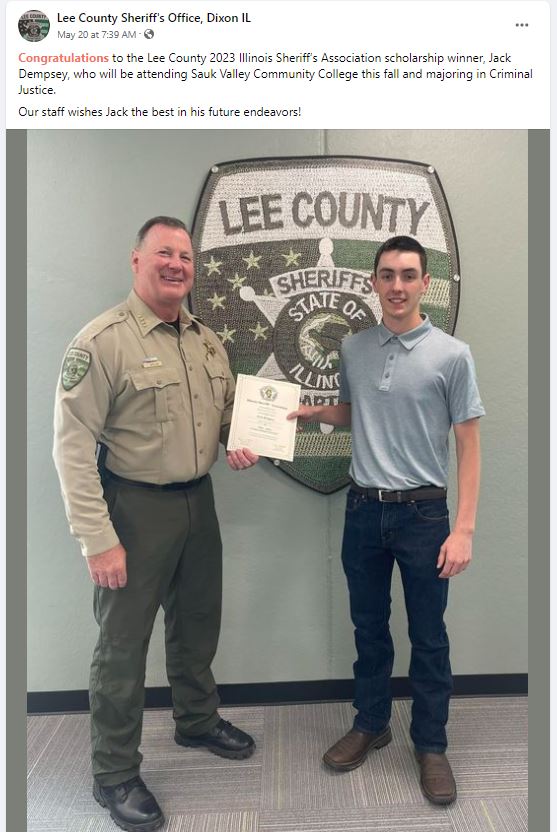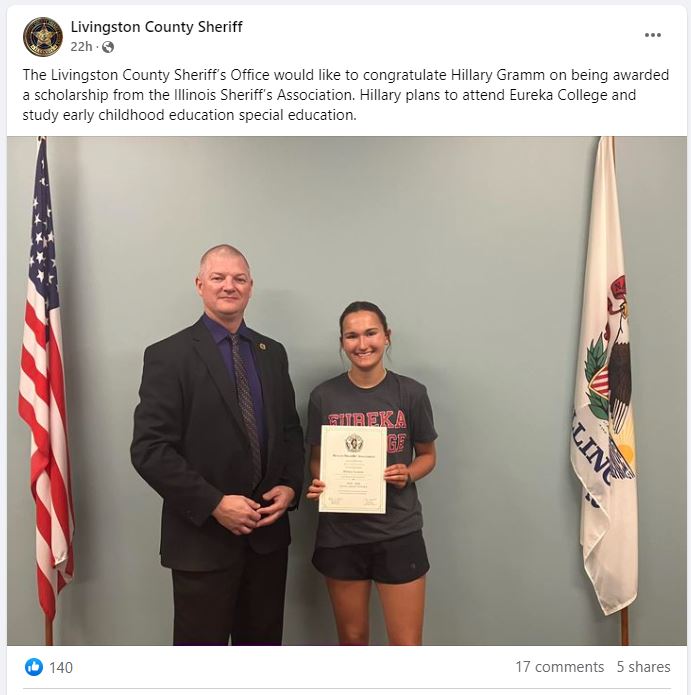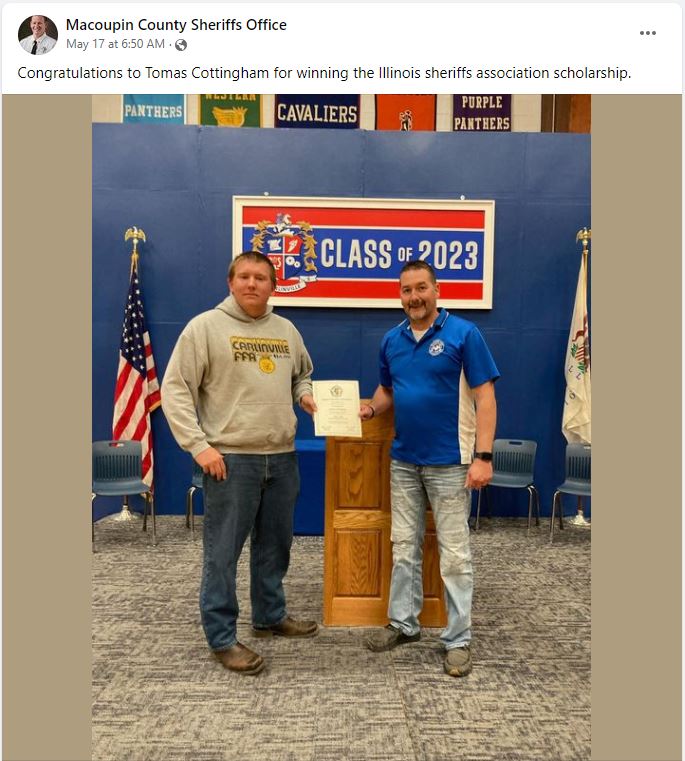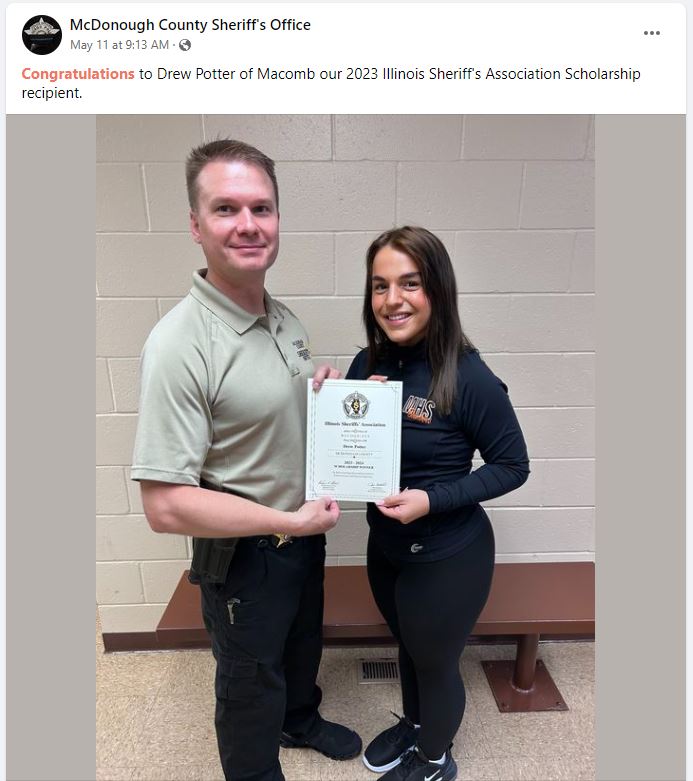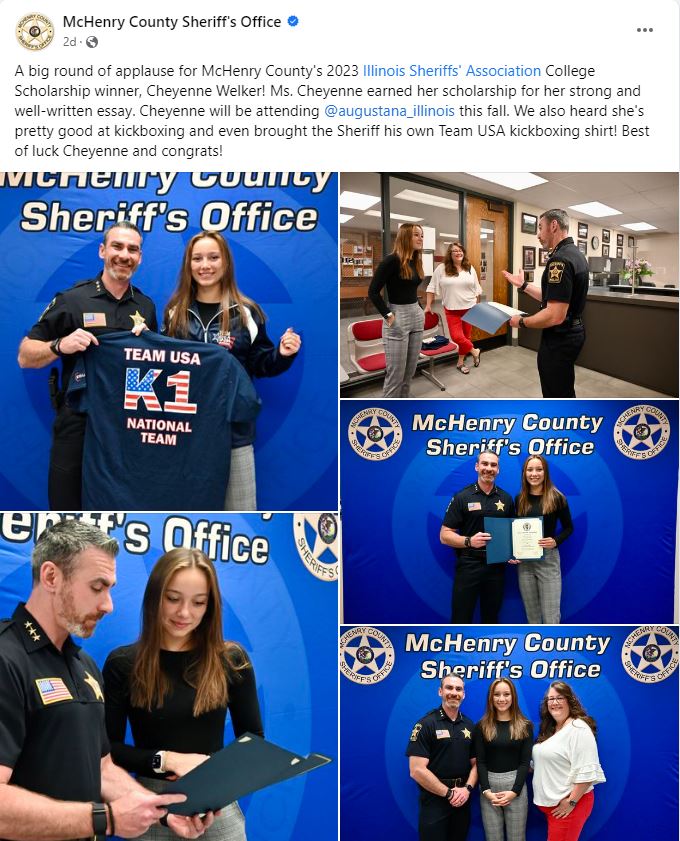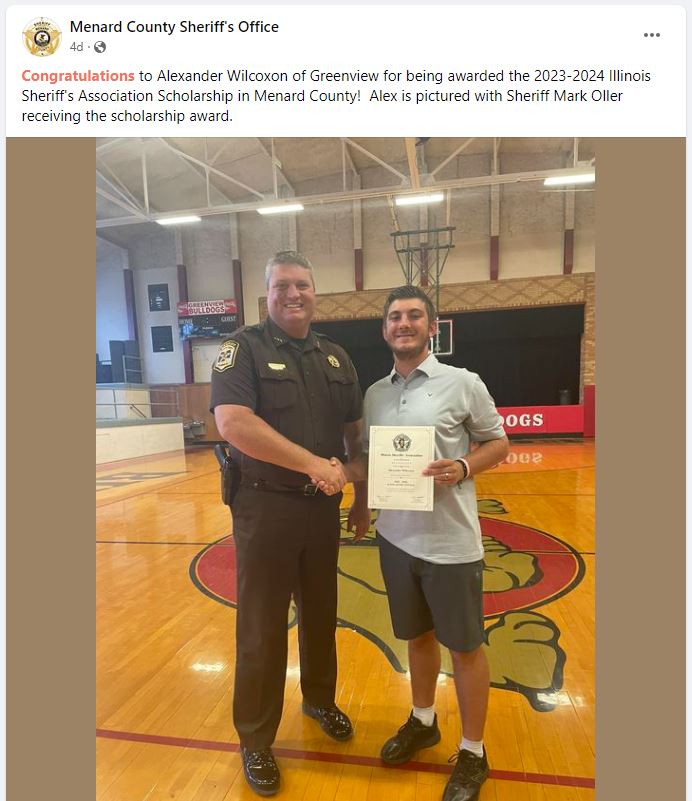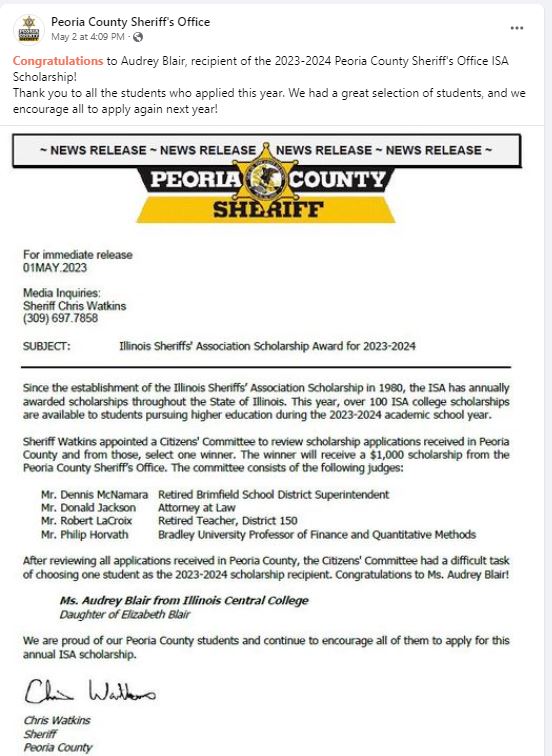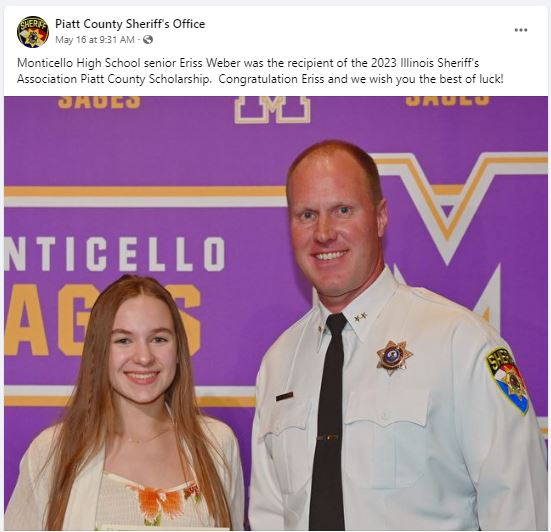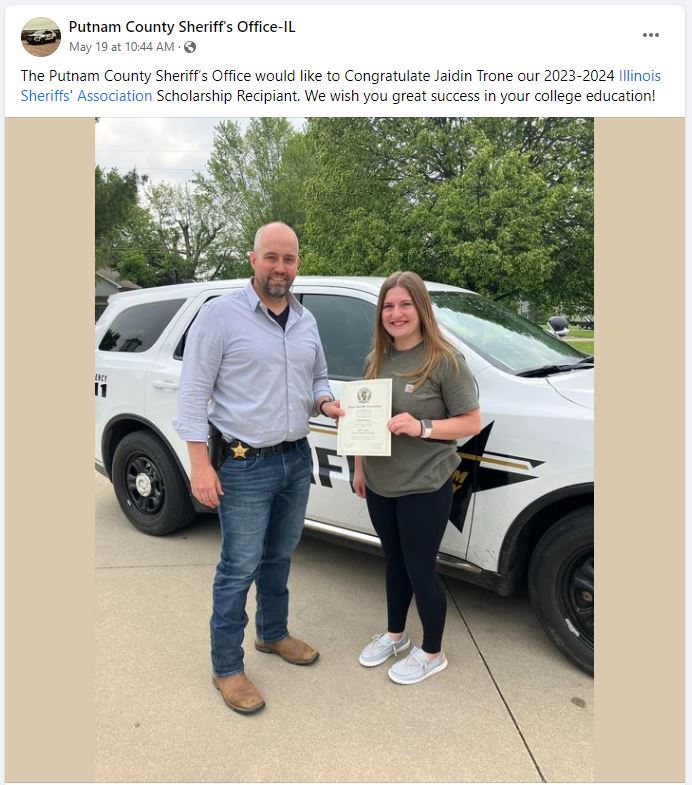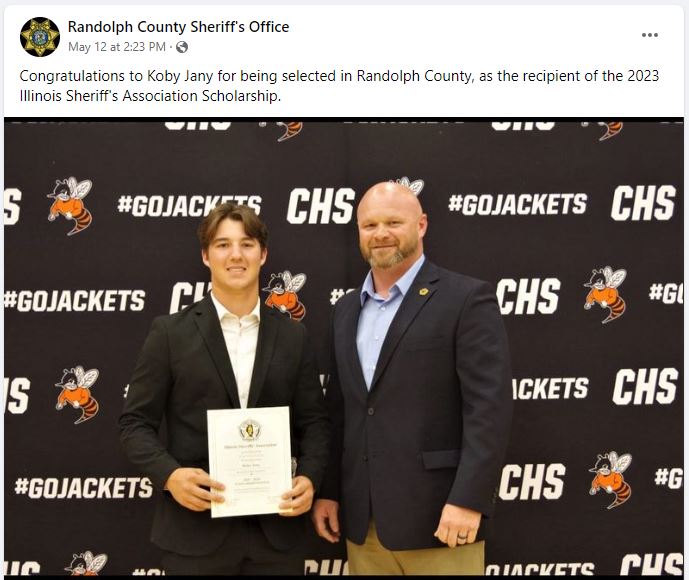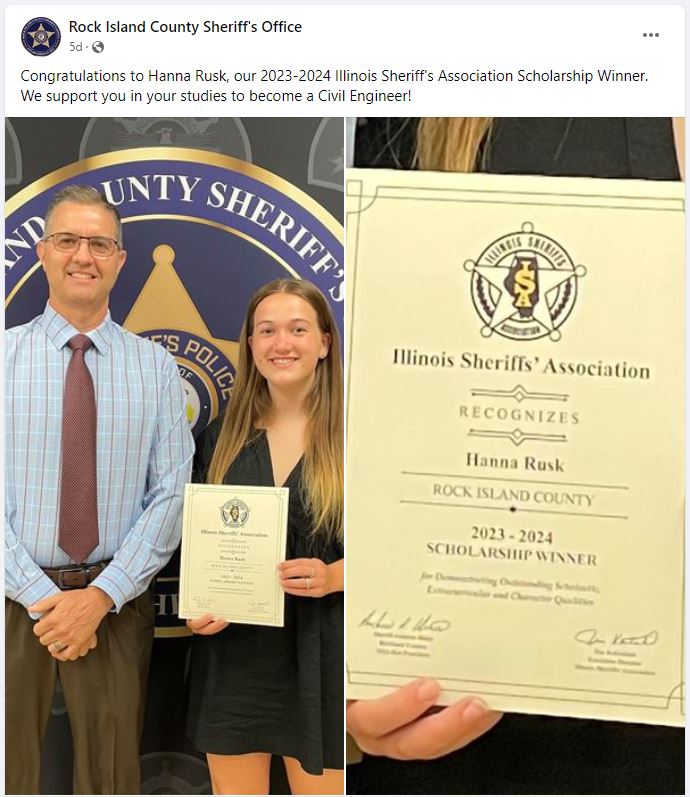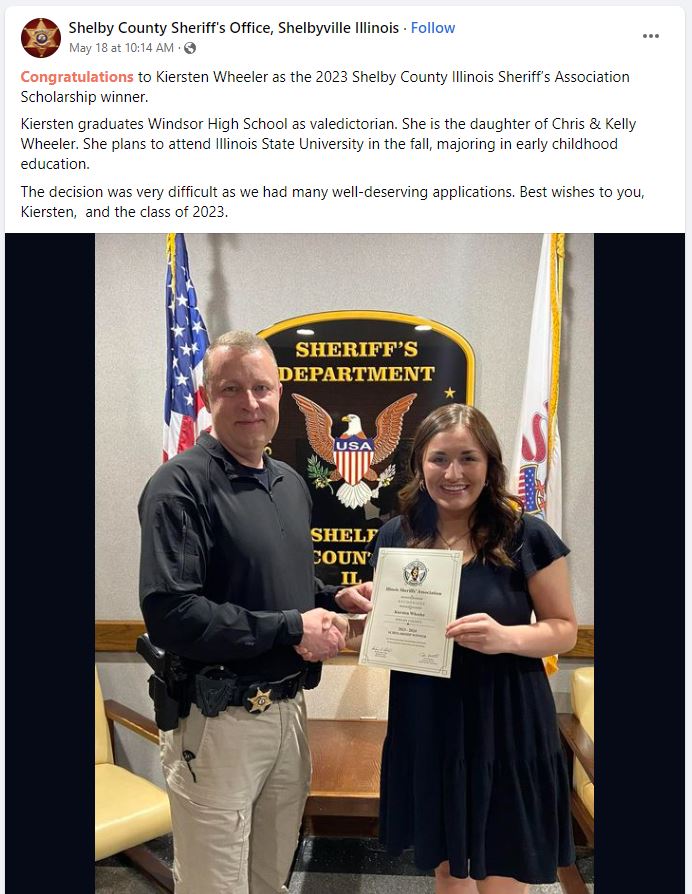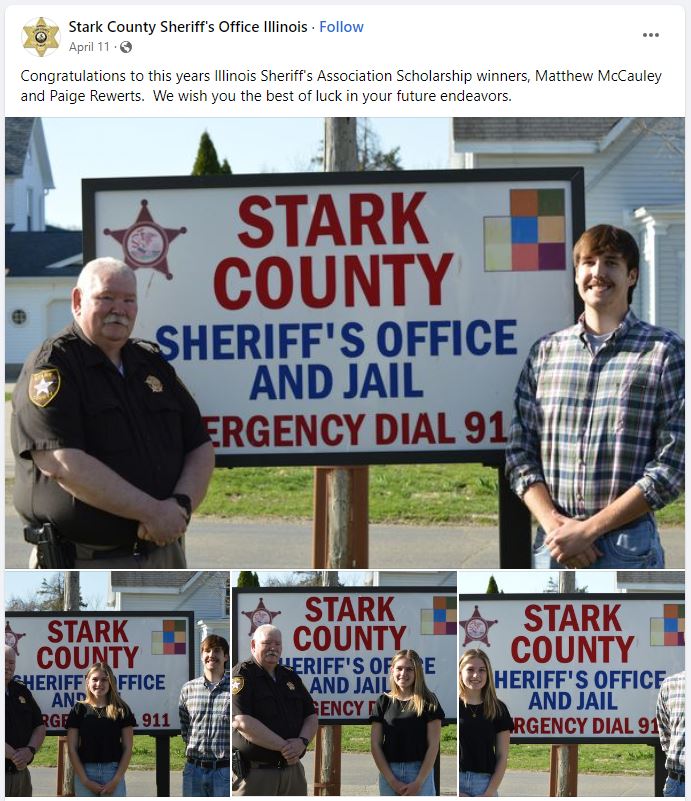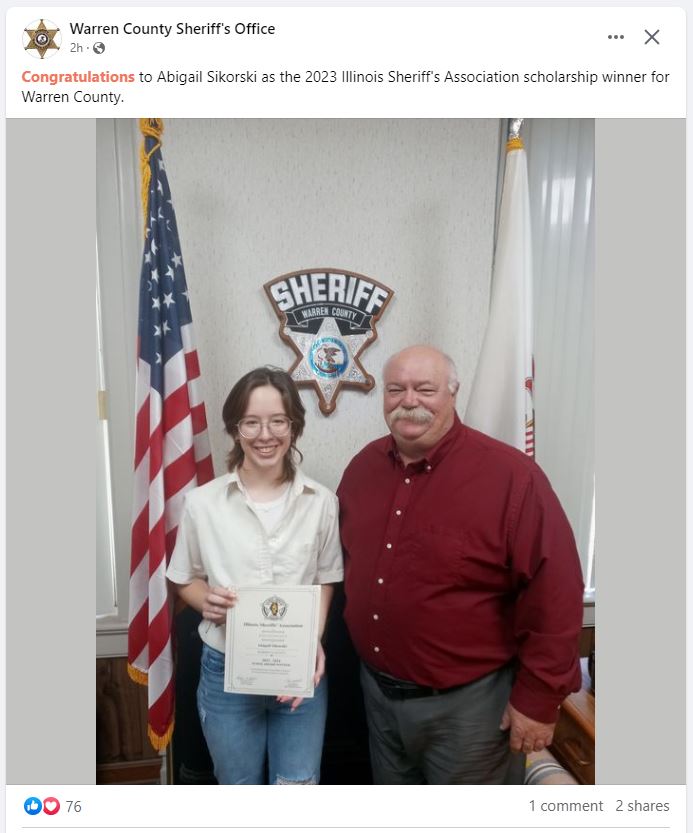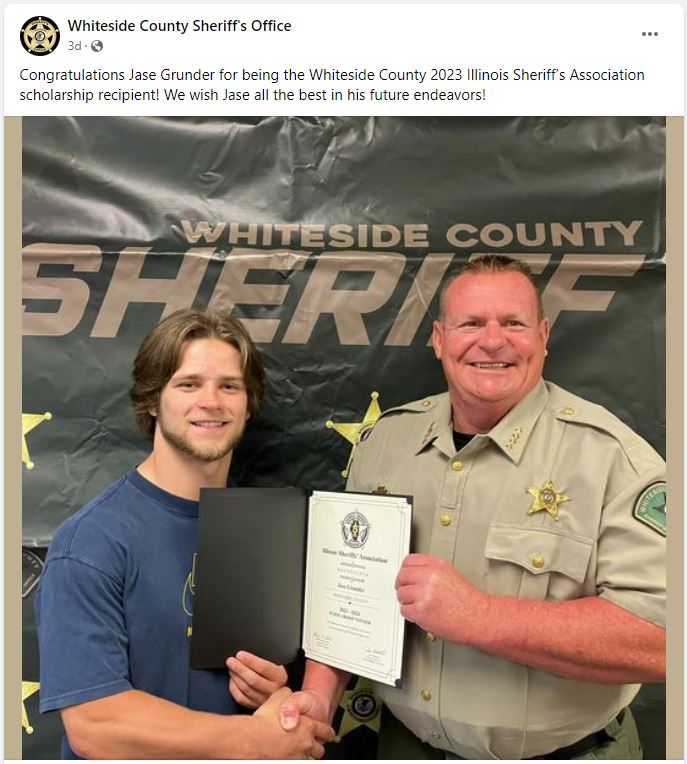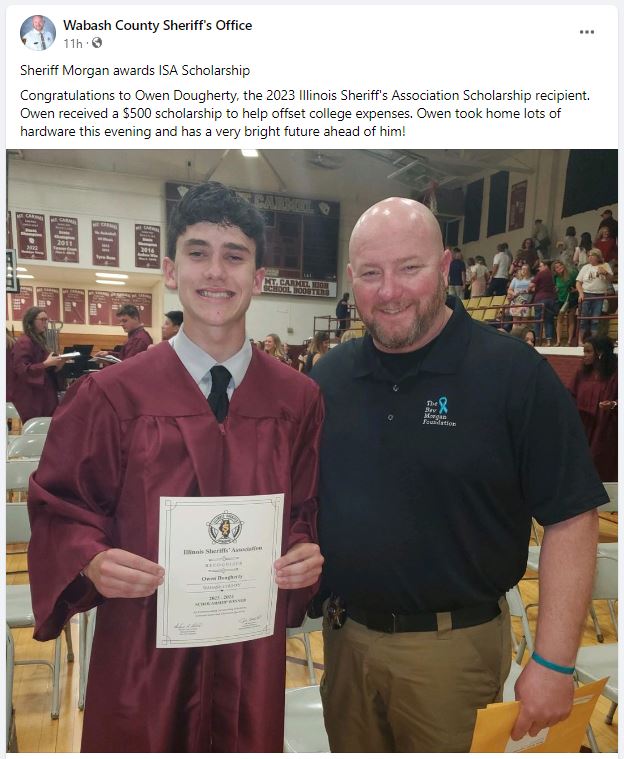 Illinois Sheriffs' Association – 2023-2024 Scholarship Winners
Don't See your Students photo in our queue?  If you have one, email a link or a .jpg file of the picture to lyn[email protected] and we will be happy to add it to our slideshow!
Together, we are making a difference. Support the Illinois Sheriffs' Association.
College Scholarship Program
In 1979, the ISA established a scholarship program for college-bound students. Scholarships ranging from $500 to $1000 are awarded to students who demonstrate outstanding scholastic, extra-curricular and character qualifications.
Each Illinois county that participates in the ISA membership program awards at least one $500 scholarship each school year. The scholarship program is open to Illinois students attending an Illinois higher learning institution.
2023-2024 Scholarship winners are posted below:
Cebrin Goodman Teen Institute on Substance Abuse
For over 28 years, the Illinois Sheriffs' Association has been awarding scholarships for youth to attend the Cebrin Goodman Teen Institute (CGTI). CGTI is a 5-day youth leadership conference sponsored by the Illinois Alcoholism and Drug Dependence Association (IADDA). It is an award-winning program that offers opportunities for teenagers around the state to learn about leadership, healthy choices and working with others to create better communities.
Throughout the week, participating teenagers will hear from renowned speakers from across the country, participate in discussion groups, and enjoy many activities that promote healthy lifestyles. The participants meet with their Community Action Team, which is a group of students from his or her geographical area that assesses the needs of the community and develops plans to address issues. The teens will learn to develop skills to advocate for positive change, make a difference in their community, communicate more effectively, and prevent drug and alcohol abuse.
Thanks to the generosity of our Association members, the Illinois Sheriffs' Association has sponsored thousands of young people throughout the state to expand their leadership skills.
Registration is Open! Click the link below to apply:
The Law Enforcement Torch Run® is the single largest year-round fundraising event benefiting Special Olympics Illinois. The annual relay has two primary goals: to raise money for this life-changing cause and to gain awareness for the athletes who participate in the Illinois Special Olympics.
The Law Enforcement Torch Run® has raised more than $43 million over 31 years while increasing awareness of Special Olympics Illinois athletes and their accomplishments.
In addition to law enforcement annual fundraising activity, approximately 3,000 officers representing every branch of law enforcement across the state carry the Flame of Hope nearly 1,500 miles, running through thousands of Illinois communities and 23 different routes before reaching the Opening Ceremony of the Illinois Special Olympic Games. The Illinois Sheriffs' Association, Sheriffs', staffers, and Associate Members are proud to be affiliated with the Special Olympics and see the transformation in the lives of its Athletes. For your involvement call (800) 394-0562.

Peacekeepers Scholarship Program
Each year the Illinois Sheriffs' Association offers special scholarships to dependents of our military and law enforcement community. We believe these scholarships demonstrate honor to the families of those who serve our country and communities.
Those eligible to apply for the Peacekeeper Scholarship include dependents of Law Enforcement Officers who are either active duty, retired or those killed in line of duty death.  Also eligible are dependents of active duty Military, Military Reserve, National Guard or of those killed in action.
The Peacekeepers College Scholarship Application is now open! Click the button below to download a fillable PDF.
PEACEKEEPERS APP