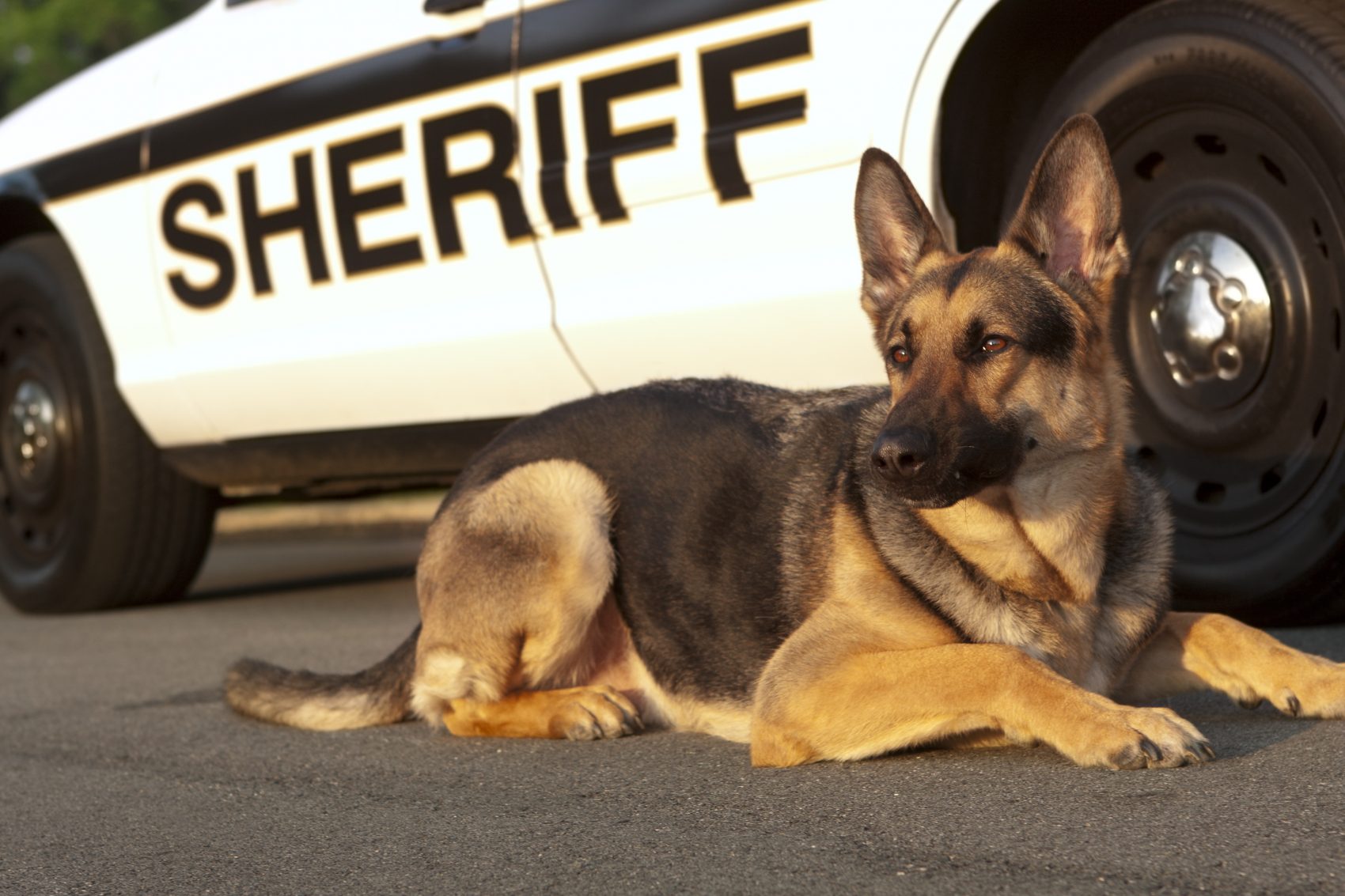 Sheriff's Office K-9 units work closely with their dogs to enforce laws and apprehend criminals. With relatively few positions available, an assignment to the canine unit is a highly-coveted position and requires special skills and great dedication on the part of both the dog and its handler.
There are typically four types of K-9 deputies – explosive detection, narcotics detection, tracking and dual-purpose patrol search/narcotics detection.
Bloodhounds are primarily used for tracking human subjects due to its stamina and sense of smell, and especially helpful when used to track missing and endangered children and adults.
German Shepherds, Belgian Malinois and Labradors are usually specialized in narcotics or explosive detection and/or patrol search.
A K-9 handler can use their dog to enforce public order while on patrol. A primary role for police dogs is pursuing and apprehending suspects that attempt to escape law enforcement officers. Dogs tend to be trained for one specialty skill such as identifying narcotics or smuggled goods, search and rescue operations, detecting accelerants at an arson scene, or locating human remains.
K-9 partners frequently work nights and weekends and must be ready to respond to emergency situations with little or no notice. The handler is responsible for the dog always, as the dog lives with the deputy and his/her family during non-working hours.